Anna
Dental Assistant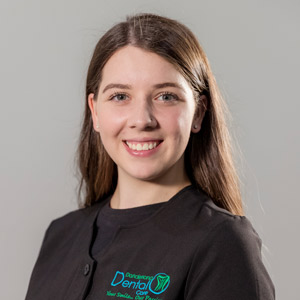 Anna believes that working in Dentistry is very rewarding particularly when working with patients who are on the journey to a more confident smile. She loves seeing patients leave the practice with life changing results. Seeing happy patients inspires her and drives her to work even harder at ensuring that all patients feel at ease when visiting the dentist. She loves interacting with patients and in particular enjoys bringing comfort to children that might be anxious about their dental visits.
When she's not at work, Anna enjoys spending time at the beach or travelling as well as listening to her favourite music. Family and spending quality time with them is also very important to her.
Book an Appointment
Achieve a healthy and beautiful smile. Contact us today to schedule an appointment with Daniel!
---
Anna | (03) 8578 6000