Dr Kal Fernandez

DDS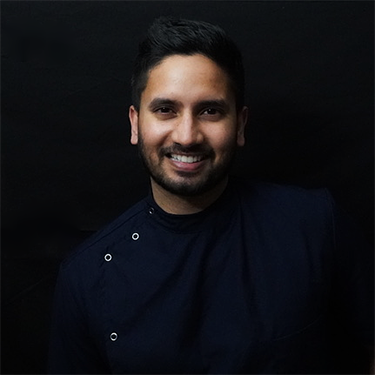 "I'm a lucky man to discover my passion and purpose in life at such a young age. For some, this may be to live a happy life or even to represent their country. For me, it's to deliver exceptional dentistry to all – young, old, male, female, African, Asian, middle eastern, caucasian, buddhist, christian, muslim; to me, we are all the same. If I can improve their quality of life by brightening their smile and share my passion for dentistry, then I'm living my life's purpose. If this means I have to be the best at what I do, so be it." – Dr. Kal Fernandez
It is a rare sight to meet someone who is equally driven yet compassionate and genuine about who he is and what he does. Dr. Kal is an exceptional general dentist who graduated from the renowned University of Melbourne. His down to earth personality yet unstoppable work ethic allows him to stay present in practicing modern, innovative, cutting edge dentistry and always learning in his spare time to deliver the best experience he can to this lovely patients.
When you meet Dr. Kal, expect an in-detail view of dentistry, personalised attention to cater to your wants and an amazing experience.
Outside of Dandenong Dental Care
Outside of dentistry, Dr. Kal loves to be in the moment, whether through art, music, architecture, design, sports, travelling, meditation or spending quality time with his loved ones.
Book an appointment today!
---
Dandenong Dental Care | (03) 8578 6000