Fastbraces® at Dandenong Dental Care
Misaligned teeth are a common concern. Few people naturally have a perfect smile. If you'd like to shift your teeth into a different position, the team at Dandenong Dental Care can help you. Fastbraces utilise a bracket system that mobilises the roots of your teeth starting straightaway at your first appointment.
What Sets Fastbraces Apart
The state-of-the-art technique that Fastbraces use is entirely unique. It combines a
patented brace design that's triangular and a wire that is activated through heat, providing excellent results in weeks or months.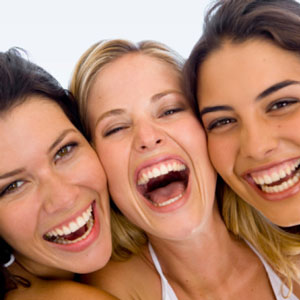 The many concerns that can be addressed by Fastbraces include:
Crossbite
High canines
Open bite
Overbite
Severe crowding
Spacing
How to Get Started
The first step involves a consultation at our practice to make sure that your particular issue can be addressed by Fastbraces. Once you have decided to move forward, we will gather information such as radiographs and photographs. These are used to create your braces and achieve your desired outcomes as quickly as possible. Once the braces have been created, we'll apply them, advise you on how to care for them and discuss when you'll return for a checkup.
The Many Benefits of Fastbraces
People choose Fastbraces because of numerous advantages that this system offers:
Quicker results. Conventional braces can take 1-2 years, while the typical treatment times of Fastbraces are 3-12 months. Each person is different. After your consultation, your dentist will advise you on the time frame required for your situation.
Greater comfort. With a single wire, Fastbraces is more comfortable than conventional braces. Your tooth and root will move simultaneously with this system.
Time-tested results. Fastbraces has been in use for more than two decades and boasts an outstanding track record for being reliable and safe.
Immediate movements. Fastbraces begins shifting your teeth as soon as they are applied. You won't have to wait to start to see the changes.
Preserves your bite and bone. Your natural bite isn't affected, so Fastbraces lets you chew and close your mouth as normal. It also causes less bone resorption than traditional braces.
Affordability. Fastbraces is a cost-effective way to straighten teeth. There's no need to worry about having a limited budget for your dental care.
Ready to get started?
Contact us today to learn more about Fastbraces Dandenong and getting the smile you've always wanted! Payment plans are available through zipMoney, and we offer in-house plans for orthodontic treatment.
CONTACT US
Any surgical or invasive procedure carries risks. Before proceeding, you should seek a second opinion from an appropriately qualified health practitioner.
---
Fastbraces® Dandenong, Keysborough, Noble Park, VIC | (03) 8578 6000