Fillings at Dandenong Dental Care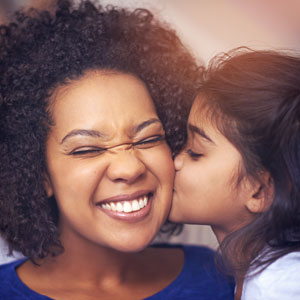 Though you stay on top of your oral health with regular brushing and flossing, teeth decay can still occur. At Dandenong Dental Care, we provide tooth-coloured fillings that blend in perfectly with the rest of your teeth for a natural look. The safe material we use is composite, which restores the function of your teeth in a noninvasive manner.
The Benefits of Non-Amalgam Fillings
Composite fillings are extremely durable and do not contain mercury. They can match the colour of your existing teeth so that they don't stand out from your smile. Unlike metal fillings, they will not expand or retract when hot or cold beverages or foods touch them. You also won't need to have as much of your tooth structure removed when you receive a composite filling, so less discomfort and drilling is needed during the procedure.
Though the metal amalgam fillings were commonly used in past decades, tooth-coloured fillings are considered the most popular option in today's dentistry.
The Signs a Filling Is Needed
There are symptoms of tooth decay that you may experience, such as pain, sensitivity and discomfort. If you feel an ache in your tooth or have realised a tooth feels sensitive to hot and cold, it may be a sign that you require a dental filling Dandenong. If you choose to wait and the problem worsens, a more complex procedure can be required such as a root canal. In the worst case, you can lose the tooth.
Schedule Your Appointment Today
Our experienced, friendly team provides a range of dental solutions, including fillings that blend in seamlessly with your smile. With a gentle touch, you can be sure that you'll be kept comfortable through the entire procedure. Contact our practice today to schedule your appointment! Saturday visits are available, and rebates can be claimed on the spot with our HICAPS machine.
Any surgical or invasive procedure carries risks. Before proceeding, you should seek a second opinion from an appropriately qualified health practitioner.
---
Dental Fillings Dandenong, Keysborough, Noble Park, VIC | (03) 8578 6000