Quality Orthodontics Dandenong
Straightening Your Teeth Has Never Been Easier!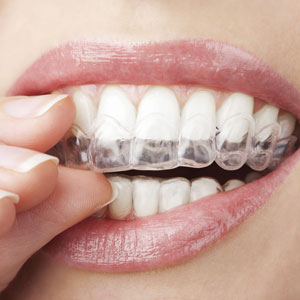 Have you always felt your teeth were misaligned but disliked the thought of traditional metal braces.
Maybe you've avoided orthodontics due to financial reasons…
Gone are the days when suffering misaligned teeth was your only option. At Dandenong Dental Care, we have removed your barriers to achieving a dreamy, perfectly straight, smile. We offer  orthodontic treatments that are gentle, safe and affordable and make misaligned teeth a thing of the past!
Achieve Your Dream Smile today
Free Initial Consultation
Payment Plan Options Available
Call (03) 8578 6000 Today
Modern and Traditional Orthodontic Options
If you've always wanted a straighter smile, the Dandenong Dental Care team in Dandenong, offers a diverse range of affordable, quality orthodontic options. Our orthodontic care is comprehensive and includes a range of options that cater to different needs and budgets. Our range also includes modern orthodontic initiatives such as Invisalign® clear aligners. These options are simple to use, effective orthodontic treatments that will straighten your teeth in no time at all! At Dandenong Dental Care, you can access the following orthodontic options:
Ceramic Braces
Early intervention
Invisalign clear aligners
Don't Delay Your Journey To Perfect Teeth
Call (03) 8578 6000 today and claim your Free Consultation!
Experienced Dentists, Ready To Help You Today!
Orthodontic treatments at Dandenong Dental Care are carried out by expert dentists that have a special interest in orthodontics. Our dentists have helped many patients achieve perfectly straight teeth with ease and little financial strain; and we can do the same for you! Our team have helped people just like your from Dandenong, Doveton, Endeavour Hills and surrounds, achieve gorgeous, perfectly straight teeth.
So, don't delay any longer. Come in for a Free Consultation with our dentists today – your perfectly straight smile is a mere phone call away!
Free Initial Consultation
Payment Plan Options Available
Call (03) 8578 6000 Today

Orthodontics in Dandenong | Dandenong Dental Care | (03) 8578 6000
Any surgical or invasive procedure carries risks. Before proceeding, you should seek a second opinion from an appropriately qualified health practitioner.