Orthodontics at Dandenong Dental Care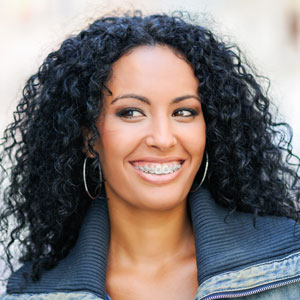 At Dandenong Dental Care, you'll find a broad range of dental solutions that can improve your smile. One of the most popular cosmetic options, traditional metal braces give long-lasting and predictable results while being budget-friendly.
Our dentists can fit teenagers and adults with metal braces that will achieve a straighter smile, more aligned bite and a brilliant look. We'll get to know you and your needs and enjoy seeing your teeth shift into place with each checkup appointment you have at our practice.
How Metal Braces Work
Brackets that are made of stainless steel are attached to each tooth. They're then linked together with a thin wire that will shift teeth into their new position. The wire attaches to each tooth with an o-ring, which is a tiny elastic. Kids and teens love choosing elastics that are fun colours to make their braces customised.
The time frame typically involved is 12-24 months. We'll be able to give you a precise estimate at your consultation with us.
Caring for Your Braces
Your braces will need to be looked after to ensure that they last for the duration of treatment. That's one of the reasons we schedule regular checkups, during which we can make adjustments and assess your progress. We recommend that you avoid eating foods that are sticky, crunchy or hard. It's essential that you continue to brush your teeth twice daily and floss around your braces.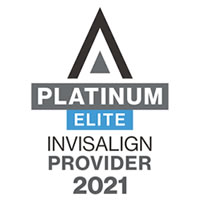 Our Additional Orthodontic Solutions
Our team also offers Invisalign®. We are an Invisalign Platinum Elite Provider. Invisalign is a well-known orthodontic system that utilises clear aligners. We'll be happy to evaluate you and make our recommendations for the most appropriate orthodontics solution for your situation.
Want to Learn More?
Contact us today to schedule your appointment! Payment plans through zipMoney are available, and we offer in-house plans for orthodontic treatment.
CONTACT US
* Any surgical or invasive procedure carries risks. Before proceeding, you should seek a second opinion from an appropriately qualified health practitioner.
---
Orthodontics Dandenong, Keysborough, Noble Park, VIC | (03) 8578 6000