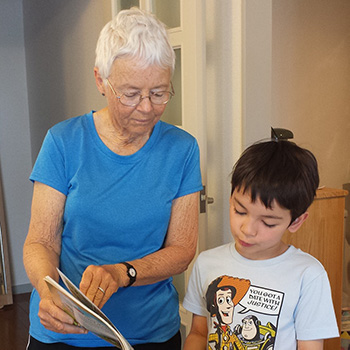 A straight, beautiful smile is achievable at every age with our high-quality orthodontic solutions. Here's a look at our smile-aligning offerings that we provide for patients of all ages.
Toddlers
One of the biggest issues that affect toddlers' teeth is thumbsucking. The problem is teeth can be pushed out of position, requiring orthodontic intervention later. We first recommend that you help break your child's habit using remedies such as distraction. If the thumbsucking continues at age 5, we provide habit-breaking appliances.
Children
If your child is about 8 or 9, we can perform an orthodontic evaluation. We will look for malocclusions. Treatment with interceptive orthodontics such as a palatal expander can be helpful. These focus on arch expansion, crossbite correction and the promotion of jaw growth. By taking a preventative approach at this age, your child could avoid expensive orthodontic treatment when they're older.
Teenagers
To be a candidate for braces, pre-teens and teens need to have all of their adult teeth. We recommend traditional braces for teens under 18. That's because they can't remove them, unlike the case with aligner systems such as Invisalign®. While teens can wear Invisalign, compliance is often an issue with younger patients. For Invisalign to be effective, the aligners must be worn for 20-22 hours a day. For the wearer to obtain the best results, conventional braces will usually need to be worn for 18 months to two years. Teens will need to come in for 6-8 weekly appointments so we can ensure that proper tooth movement is taking place.
Adults
We feature two fantastic ways for adults to straighten their teeth: Invisalign and Fastbraces®.
This clear aligner system is discreet, effective and gentler than traditional braces. One of the other benefits of Invisalign is that the aligners are removable. As a result, you can eat your favourite foods. You also can take the aligners out so you can easily brush your teeth and clean your gums.
This orthodontic method mainly focuses on the front teeth. Results can be achieved in 3-12 months thanks to the high bracket system that works to mobilise the teeth roots towards their final positions from your first appointment. If you are interested in finding out more about our orthodontic options for you or your child, contact us today! CONTACT US