Emergency Dentist at Dandenong Dental Care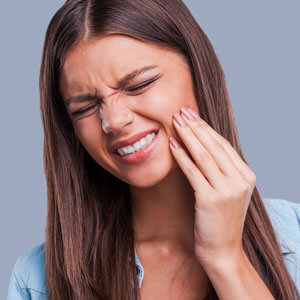 At Dandenong Dental Care, we understand that a dental emergency can happen with little or no warning. That's why our experienced staff has same-day appointments and can accommodate emergency cases straightaway.
What to Do in a Dental Emergency
If you think you may have a dental emergency, we recommend that you contact our team promptly to discuss your situation. It is better to act early and not require complex treatment than to wait and experience pain or costlier procedures in the future.
Meanwhile, there is some simple advice you can follow depending on the type of emergency you have.
Toothache. Commonly, a toothache is the result of an abscess that is caused by an infection. If you have throbbing pain in your jaw or mouth that doesn't go away with pain medication, you'll need the help of a dental professional. You may have a fever, swelling or a reaction to pressure, heat and cold. You can rinse your mouth out with salt water or apply a cold compress to relieve your discomfort until your appointment. We also recommend that you have someone drive you to our practice.
Knocked-out tooth. If you have had a trauma such as a sporting injury and your tooth was knocked out, it may be able to be replaced. Pick the tooth up by the crown, avoiding the roots. If it's dirty, rinse it with milk. You can place it in a cup of milk or wrap it in plastic wrap until your appointment. If you're unable to complete these steps, we recommend that you suck the tooth clean and place it back into the socket.
Chipped or broken teeth and lost fillings. One of the most common types of dental emergencies, a chip or break can happen from injury or trauma. If you are in pain or have swelling, apply a cold compress to the outside of your cheek near the problem area until your appointment time.
Brace and retainer issues. Appliances may break, such as wires that stick into cheeks. You can use soft wax, gauze from a first aid kit or a cotton ball to cover up the broken piece until you're able to get to our practice.
Don't Suffer! Contact Us!
Contact us today to book a time for emergency dentistry Dandenong! We're open late for your convenience.
Any surgical or invasive procedure carries risks. Before proceeding, you should seek a second opinion from an appropriately qualified health practitioner.
---
Emergency Dentist Dandenong, Keysborough, Noble Park, VIC | (03) 8578 6000