Root Canal at Dandenong Dental Care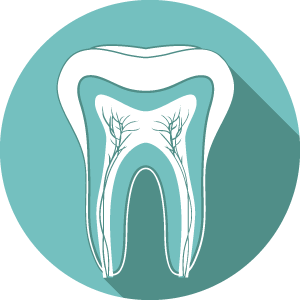 At Dandenong Dental Care, we have a highly qualified team of professionals who provide a broad range of services. Root canal therapy can save a tooth from having to be extracted. There's a common misconception that surrounds root canals. When most people think of them, they assume that there will be a great deal of discomfort involved. Our experienced team will ensure that the procedure is gentle and pain-free for you thanks to sedation and pain management.
Why Have a Root Canal?
It is always our priority to save your natural teeth from extraction. A root canal can do just that, ensuring that you keep your smile intact. The first step is to have an evaluation where your oral health will be assessed, determining which of our many treatment options is right for you.
When a tooth has been decayed or damaged, it spreads to the nerve and pulp of the tooth. If left untreated, the tooth can die out and be lost. A root canal serves as an effective way to keep your tooth.
When Root Canals Are Required
The signs that you may need a root canal include:
A high level of pain
A large cavity
A previous trauma that affected your tooth structure
An infection or abscess
Severe tooth decay
These symptoms indicate that there is an infection in the nerve chamber of the tooth, which can be treated with a root canal.
What to Expect
Once we have determined that a root canal is the most suitable way to move forward, there will typically be two visits involved. At the first appointment with our team, you'll have the affected area cleaned out with the infected nerve and pulp removed. The inside of your tooth is then cleaned and subsequently sealed off to ensure that the bacteria can't re-enter it.
At a follow-up, we can place a crown on top of the tooth that received a root canal. A crown will give the tooth greater strength and stability so that you don't have to worry about further damage occurring.
Want to Learn More?
Are you concerned that you may need a root canal Dandenong? Contact our practice today to schedule your evaluation! We have same-day appointments and are open late.
CONTACT US
* Any surgical or invasive procedure carries risks. Before proceeding, you should seek a second opinion from an appropriately qualified health practitioner.
---
Root Canal Dandenong, Keysborough, Noble Park, VIC | (03) 8578 6000